Orphan Care Service Options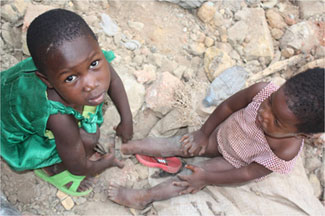 Nightlight Christian Adoptions has many ways you can meet the practical needs of orphans. This could be by directly serving children who have been orphaned or giving to those that are serving. We also have options to support a specific orphan care projects through one of our trusted orphan care ministry partners. Contact us at [email protected] to learn how you, your family, or your church can "visit orphans and widows in their distress".
Current Orphan Care Opportunities:
Orphan Host Program
This program allows you to bring an older child that has been orphaned into your home for 3-4 weeks during the winter or summer. The program allows these children to learn about life in the US and allows you to learn about their culture as well. These children are available for adoption and this programs helps us advocate for them and find families, either with you or with someone you know, to give them a permanent family through adoption.
Learn more about the Orphan Host Program
 Orphan Galaxy
Orphan Galaxy responds to the needs of children without parents in a variety of ways. Your financial support to Orphan Galaxy provides training to orphaned children that will age out of the orphanage they are living in, emergency aid to orphanages Nightlight partners with, helps rescue children from trafficking, and provides scholarships for adoptive families adopting many of these children. You can learn more about the organizations Orphan Galaxy partners with and give below.
Learn more about Orphan Galaxy
A Look at Past Orphan Care Projects with Generations Adoptions:
Click here to watch a video of our 2012 mission trip.
Click here to watch a video of our 2015 mission trip.
Built grand stands at Bethany Childrens' Village in Uganda. The grandstands for our ministry partners in Uganda seat hundreds of children year-round from the church, school, orphanage, and community. The seating had become dilapidated and dangerous. Our Team members raised the funds to replace these and then helped tear them out and replace them.
Provided medicine and supplies for orphaned children and impoverished families
Provided diapers and formula to baby home in Uganda and Haiti
Provided backpacks and school supplies to children rescued from child slavery by a partner ministry in Ghana.
Sponsored 20 single moms and elderly widows/widowers through a self-sustaining program for one year in Uganda
"Pure and undefiled religion in the sight of our God and Father is this: to visit orphans and widows in their distress, and to keep oneself unstained by the world." James 1:27