Generations Adoptions is proud to announce adoption partnership

opportunities

in Burundi, Africa!
International Child Foundation (ICF) in Arizona has asked us to help recruit Texas families who want to adopt from Africa. Generations has a great deal of experience with African adoption, and we are excited to help you learn about Burundi adoption through the program with ICF. ICF will facilitate your adoption placement as the Primary Agency and Generations will conduct your home study and post-adoption services. Generations and ICF work closely together and with families, to ensure a seamless adoption.
Generations will help families with… orientation, program information, conference calls, the home study, USCIS applications, dossier preparation and travel coordination. ICF will provide the program guide, expert Burundi staff in both the US and Burundi, coordinate appointments with the Burundi Ministries and government, present family dossiers to Burundi, transmit referral information, and assist with navigating all steps of the adoption process.
The advantage this presents to families is having a team of adoption experts, one in your home state, and one next door in Arizona, both committed to helping children find their forever families. Most importantly, you get more support at no additional cost. ICF and Generations are working together, to provide outstanding adoption services at an affordable cost. Call us at Generations, for general information on this partnership program and on Burundi adoptions!
You can also learn more by visiting ICF's Burundi webpage.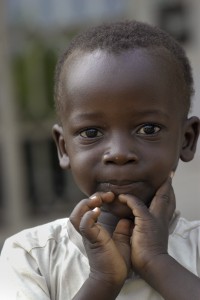 About Burundi
The Republic of Burundi is in southeast/central Africa. It's next door neighbors are Tanzania, Rwanda and Congo. The capital, Bujumbura, is located on the northwest shore of Lake Tanganyika (which you may recall from African Queen). Approximately 84 percent of the population suffers food insecurity, making Burundi one of Africa's poorest nations. Approximately 610,000 of Burundi's children are orphans. Many of the children are orphaned due to AIDS or are abandoned by their parents because of illness, disability or extreme poverty.
Country Eligibility
One of the adoptive parents should be at least thirty years of age. A waiver of this requirement can be requested from the County Court. The adoptive parents must be a minimum of fifteen years older than the child to be adopted, although waivers may be granted. Adoptive couples must be married for at least 5 years. Please see Generations pre-application packet for additional eligibility requirements.
The Children
Children may become eligible for international adoption after being abandoned for a minimum of 12 months at a shelter and, from age 12 months up to 15 years, children may be referred by the Central Authority for adoption. There is a need for parents open to adopting sibling groups and children of all ages with special medical needs. If you are open to adopting children with special needs please notify us. Please see the Burundi program guide and fee schedule from ICF below to learn more.
Travel
You will take two trips to Burundi for the adoption process. The first trip is not required, but recommended to meet with the Ministry about your case. This trip is approximately 7-10 days. The second trip will be to complete your adoption and visa process, with travel to both Burundi and the US Embassy in Nairobi, Kenya. The second trip is approximately 10-14 days.
More Information
For this partnership you will need to complete a short pre-application to Generations which you can find below, along with eligibility requirements. For more detailed information please call the Generations office at (254) 741-1633 to speak with Heather McAnear or email her at heather@generationsadoptions.org. We will provide you with an information packet from ICF and an additional formal application to submit to ICF as the Primary Adoption Service Provider.
ICF Partnership Info Packet – Burundi