International Adoption in Uganda Africa

Update

: New applications for the Uganda program are not being accepted at this time.

Dear Prospective Families,

Thank you for your interest in our Uganda program. Since 2009, we have celebrated the homecoming of many orphaned children from Uganda into loving, forever families through international adoption. In 2013, our program has experienced some significant challenges in terms of decreased child referrals. In our conversations with our Ugandan partners, we do not expect the rate of matching children and families to increase in the near future. Some of this slowdown can be attributed to a higher percentage of children in orphanages being reunited with biological family or finding a home through domestic adoption in Uganda, for which we are very grateful. Still, we know there are many children who need families, and saddened that it has become such a long and difficult process to bring them into a loving home like yours.

In light of this, we have come to the decision not to accept new applications at this time. We have many waiting families in our Uganda program right now, and the slower rate at which we are able to match children with families has resulted in lengthy wait times. Our program is not closed, but is moving forward much more slowly and so we have chosen not to add more families to the waiting list until further notice. Please keep checking back for progress in Uganda, as well as other opportunities to adopt with Generations in our other international programs or domestically. We appreciate your interest in our agency very much and would love the opportunity to work with you!

Sincerely,

The International Team
---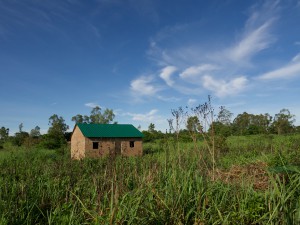 About Uganda
Uganda, located in East Africa, has been considered "the pearl of Africa". It is a green and mountainous country with many lakes and rivers, including the Nile River and Lake Victoria. They produce many agricultural products that they are able to export. The national language of Uganda is English, with major tribal languages of Luganda spoken in the South and Acholi in the North. Since the national language is English communicating in country is not a problem.
The need is great in Uganda and God is moving! Many Christians are responding to the call of God that He has laid on their hearts, and written in His Word, to care for orphans. These children are precious in His sight and need loving Christian families willing to open their hearts and their homes.
Uganda has been torn apart by war and corruption for many years. They were colonized by Great Britain until they achieved independence in 1962. The infamous dictator Idi Amin was president from 1971-1979, causing over 300,000 deaths among the Ugandan people. Many children were orphaned. Milton Obote came into power in 1980 bringing more guerilla war and human rights violations until 1985. In 1986, the current president Yoweri Museveni finally brought stability and economic growth to the country. Museveni and his wife have publicly declared Uganda as a Christian nation and the country is 42% Catholic, 42% Protestant, 13% Muslim, and 3% other religions.
Children in Uganda have been orphaned mainly due to disease, AIDS and war. There is a very high risk for children and adults to die from major infectious disease, such as hepatitis A, bacterial diarrhea and typhoid fever. The death rate for malaria is extremely high. The adult HIV prevalence rate is 4.1% and 78,000 adults and children died from AIDS in 2003. Life expectancy in Uganda is only 52 years old on average.
The adoption process is done through the legal court system in Uganda. Families are granted "legal temporary guardianship" for the purposes of adoption in the United States.
Eligibility
To adopt from our Uganda program, couples must be legally married husband and wife for at least three years, with possible exceptions for couples that have been married for two years. Married couples must must be over twenty-five (25) years of age, and at least twenty-one years older than the child.
The Children
Children available are from one (1) to sixteen (16) years of age. If the child is over 14 years old, the child must consent to the adoption. Children with special needs, specifically children with HIV, may be available for adoption.
Travel to Uganda
Prospective adoptive parent(s) will travel to Uganda one time. You can expect to stay in country 8-12 weeks. Both parents must travel for the first week and then only one parent must remain in country for the remainder of the time. Once approved, the adoption process is generally estimated to take twelve (12) to eighteen (18) months to be completed.